Calendar of Spring Events - 2017

VISIT CAMBRIA APP
Create your ultimate Cambria to-do list! Add tours, activities, events and places that you find interesting to your itinerary. Available for iOS and Android. Download it today and plan your next trip! Download page for the App!
CURRENT & UPCOMING EVENTS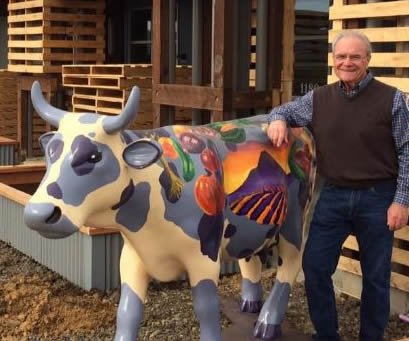 COW PARADE - The whimsical cows will be on display throughout all of San Luis Obispo County from September 2016 until Spring of 2017. This is the largest public art event in the world. Since 1999 the cows have visited over 78 cities around the globe. Over 250 million people have seen the famous bovines. Thus far, over 5000 cows have been created by local artists, amateurs, groups, schools, etc.
Website: www.cowparadeslo.com.
CAMBRIA CAR / MOTORCYCLE SHOW & CHILI COOK-OFF - Saturday, April 22, 2017
Hot Chili, Cool Cars & Motorcycles & Beer Tasting - at the Cambria Car / Motorcycle & Chili Cook-Off Show – What more could you want? At the Vets Hall Parking Lot, Cambria April 22, 2017. This exciting event has it all! Enjoy gourmet chili, lively music, raffle drawings, and great beers while viewing some of the coolest cars & motorcycles on the Central Coast. It's all happening at the Vets Hall & Pinedorado Grounds on Saturday, April 22, 2017, from 10-3. You can vote for your favorite car & motorcycle(10-1 pm) and sample mouthwatering chilies (12-3 pm) then cast your vote for the most delicious chili in Cambria. Car & motorcycle Show $45.00 entry/ free viewing, Chili tasting $10. There is Beer Tasting. Drawings for raffle prizes add to the fun throughout the afternoon.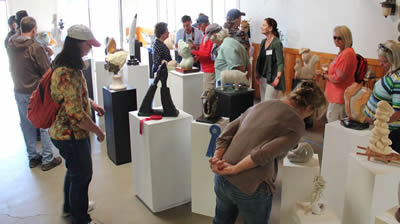 Website: http://www.cambriachamber.org
CALIFORNIA SCULPTORS SYMPOSIUM - Sunday, Apr 23, 2017 1:00pm to Sunday, Apr 30, 2017 2:00pm.
CSS is an annual, week-long program of workshops and demonstrations given by sculptors for sculptors. Intimate hands-on sessions with expert instructors will improve your technique, inspire your designs and build your expertise. Participants return to CSS year after year to share their passion for working with stone, wood, metal and clay. It's a place to learn, exchange ideas and recharge your creative batteries for both the novice and the seasoned artist.

Website: http://www.californiasculptorssymposium.org
CAMBRIA OLALLIEBERRY FESTIVAL - FUN FOR THE FAMILY - Saturday May 6th, 2017 11am to 4pm.
Cambria Historical Society: 2251 Center St. Come out and enjoy Olallieberry delicacies. Local vendors will be offering various merchandise, crafts & art as well as an array of food and drinks. Enjoy local wine & beer. There will be live music, cooking demos, dessert contest, and kids activities (face painting, arts & crafts, and special "story time"). General entrance: free to public
Website: http://www.cambriaolallieberryfestival.com