Cambria's Olallieberry Inn – Modern Luxury in an Historic Setting
Olallieberry Inn … a romantic boutique hotel, with the ambiance of a classic bed and breakfast, located in the seaside village of Cambria on California's central coast. This 1865 built home is one of the oldest buildings in town and sets on the banks of the Santa Rosa Creek. A 130 year old Redwood tree greets guests from the inn's front entry. Lush and colorful gardens can be enjoyed from the back deck. Olallieberry Inn offers a peaceful, serene and private oasis, yet you're just a short walk to the finest restaurants, shops and galleries and is less than 10 miles from Hearst Castle.
This Cambria boutique hotel is ideal for private retreats, romantic getaways, family reunions, small weddings and elopements. To best retain a peaceful environment, all rooms are TV-free and telephone-free, although the whole property has free wireless internet. Olallieberry Inn is best suited to adults and well-behaved children over the age of 12.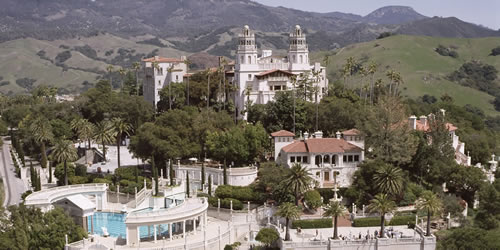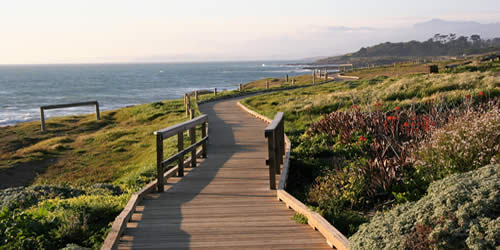 Walk Along Moonstone Beach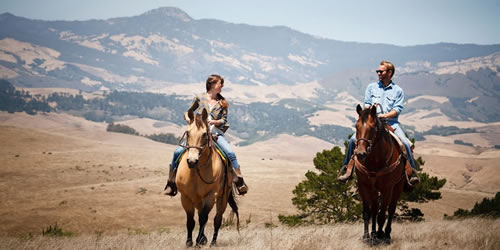 Ride Horses near Hearst Ranch.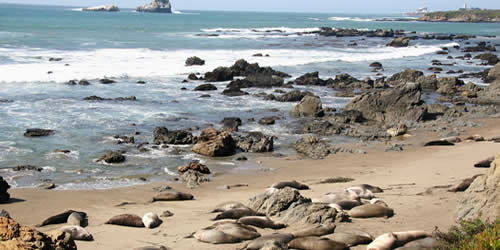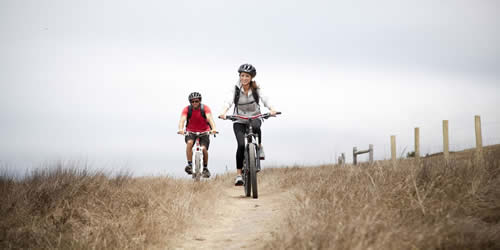 WHAT IS AN OLALLIEBERRY?
The olallieberry (pronounced oh-la-leh-berry) was developed in 1949 by the US Department of Agriculture by crossing a loganberry with a youngberry. Genetically, this resulted in two-thirds blackberry and one-third red raspberry. Its physical characteristics are those of a blackberry but larger in size and somewhat sweeter. They have an intense, tart flavor, and are shiny and juicy. Although developed in Oregon they never grew very well there but flourish in California. The olallieberry is grown mostly along the coast. "If you like Blackberries you'll love Olallieberries" – from Home Gardening – LA Times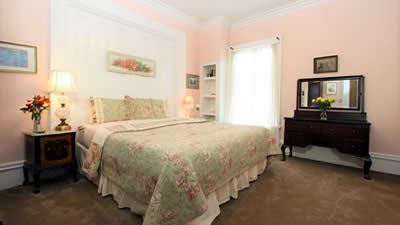 Room rate includes the following for two people!
A well-appointed guest room with private bath and fireplace.
Fresh baked cookies upon arrival.
An "anytime" coffee, expresso, and tea service.
Evening hors d'oeuvres with wine.
*Plus a 3-course breakfast each morning.
(Breads and breakfast items are baked on site.)
Wireless Internet is available throughout the inn.
Concierge services are complimentary.
*Olallieberry Inn is one of two Cambria "bed and breakfasts"
that serves a chef prepared full hot breakfast!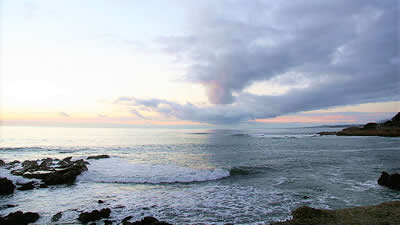 Added Value Gift Cards!
Make your next stay at Olallieberry Inn even more affordable ..

Purchase Olallieberry Gift Cards
For each $100 purchase we are adding $20.
For example, a $300 purchase = a $360 Gift Card.
The Gift Card can be used throughout 2020 and 2021.
To purchase please call the inn: 805-927-3222.
Offer valid through April 30th 2020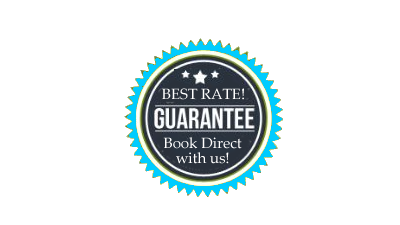 Guaranteed Best Rates!
Our "Best Rates" are available only on our reservation pages or by phone. Many third party websites (like Expedia and Booking … TripAdvisor and even Google), claim to have the best rates for our guest rooms. They do not, because we provide them inventory.
Truth is that you get the best room rates by booking through our website or calling us directly: 805-927-3222.
We also send special offers via periodic newsletters. You can sign up for our mailing list: info@olallieberry.com.
Use promo code BestRate and you will get $10 off your rate just for booking-online directly with us.
Social Media … Let's Connect!
"Wonderful! We have stayed here several times over the years, and returned after a far too long absence. Since we last visited Maureen and Nelson have taken over the Inn. They have taken a good thing and made it better. Lots of refreshing inside and out. Beautiful gardens with several pleasant sitting areas out side, as well as a new coat of paint. Fresh paint inside as well, new floor coverings, just the things that a place needs after a few years. The breakfasts are, if it is possible, even better. And Maureen and Nelson are very engaged, friendly and welcoming. Absolutely a delight, we look forward to returning." – Donald W.