Cambria's Olallieberry Inn – Gift Shop
Welcome to the Olallieberry Inn Gift Shop! Please select the items you would like to order. Then give us a call. We can take your order and payment by phone. And will speedily ship it out to you.
OLALLIEBERRY INN BATH & BODY PRODUCTS
(pictured above)

Shampoo, Conditioner, Hand Wash, Shower Gel & Body Lotion.
$10 each + tax and $5 shipping per unit
OLALLIEBERRY INN MUGS
(pictured above)
Mug colors include Kelly Green, Sunflower Yellow, Autumn Red, and Royal Blue.
$20 each + tax and $5 shipping per unit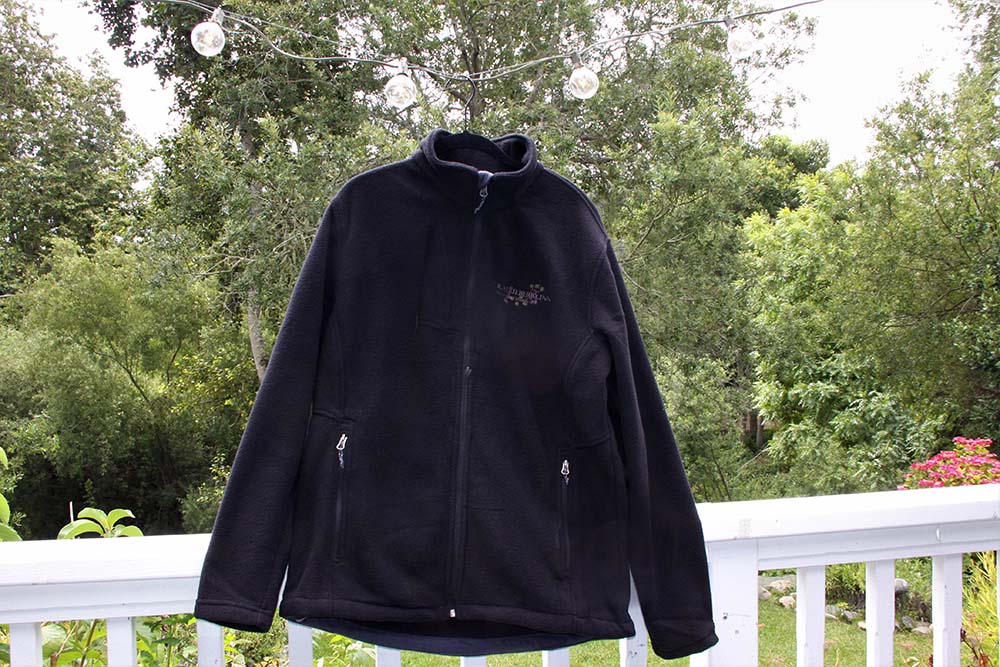 OLALLIEBERRY INN COZY FLEECE JACKET
The coastal climate catches some of our guests by surprise! We have a solution for those foggy mornings or dips into the 50s and 60s. Guests can cozy up in one of our Olallieberry Inn signature fleece jackets. They come in a deep ocean blue or in elegant black. We have a range of sizes as well.
$49.50 + tax and $8 shipping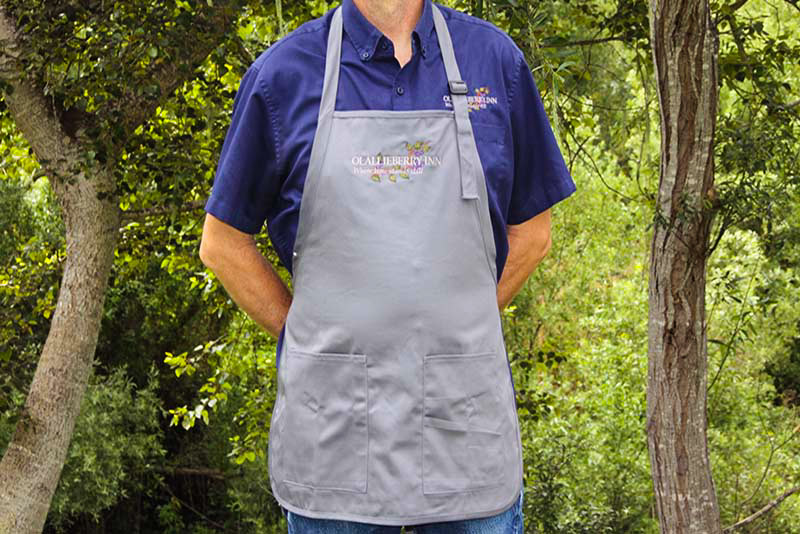 OLALLIEBERRY INN APRON
Purchase your very own Olallieberry Inn signature apron. We hope it will be a reminder of the love and care that goes into preparing the delicious foods you enjoy while staying with us!
$24.50 + tax and $8 shipping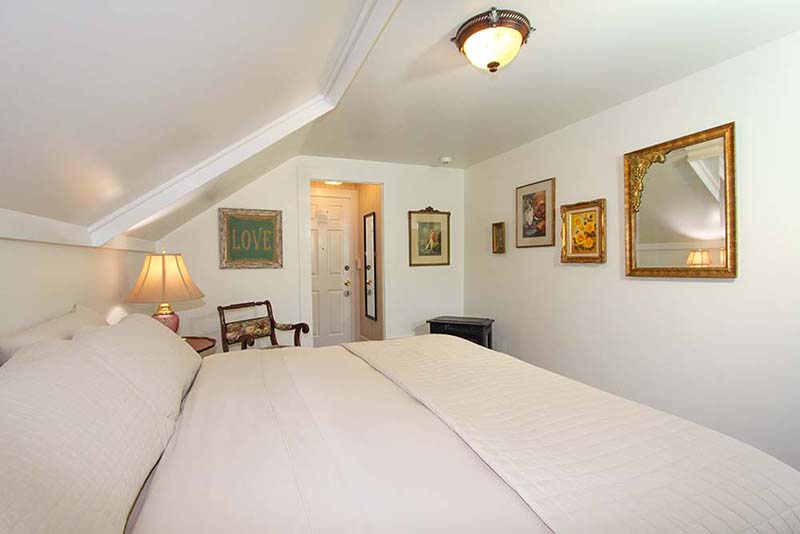 COMFY SHEETS FROM OLALLIEBERRY INN
Comfy Sheets – These are the softest sheets we have ever cuddled up with – they feel like silk and war like steel. They are the best sheets that you will ever sleep on (and the only sheets we use at the inn). They are now available through us. The sheets are equivalent to 600 thread count sheets. They are micro-fiber and do not require ironing! They dry quickly, have 18" deep pockets to fit newer mattresses and are recommended for people with sensitive skin.
Each set includes one fitted, one flat and two pillowcases.
Comphy Sheets:
– Cal King or King Set – $168 plus tax
– Queen Set – $$152 plus tax
Free Shipping in the continental U.S.!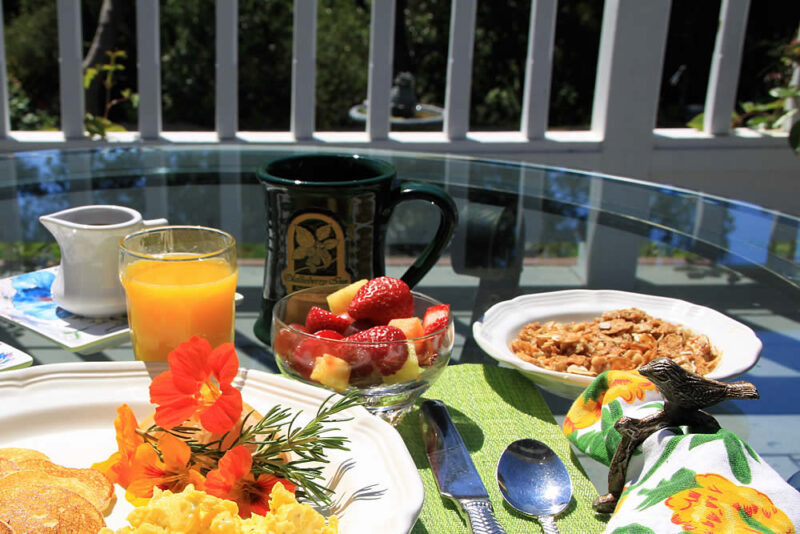 HOMEMADE GRANOLA
Olallieberry Inn Almond and Walnut Granola. Enjoy our homemade granola in your own home (gets rave reviews by our guests!). Please note that shipping cost varies by amount purchased.
$14 per lb./$7 per half lb + $5 shipping per unit
"Got our sheets today! Absolutely LOVED them! PERFECT! Thanks so much for introducing us to them. They are our go to sheets from now on! Thanks!" – L Bohn