Cambria's Olallieberry Inn – Specials
There's always something special going on at Olallieberry Inn! This includes discounted stays, special events and add ons that will enhance your getaway. Surely there is one that is just right for you and your loved one.
TANK OF GAS GETAWAY SPECIAL!
Are you longing for a spontaneous getaway to the coast? But the gas prices have you down?
No problem. We have you covered!
Call to book a 2-night stay within 48 hours of check in and get a $50 credit on your stay or cash to fill your tank.
805-927-3222
FINE PRINT
Must request "Tank of Gas Getaway Special" when booking your stay.
New reservations only & subject to availability.
This special must be made directly with Olallieberry Inn.
Offers may not be combined with any other specials or discounts or third party booking sites.
Holiday periods not included.
Offer valid thru May 27th 2022.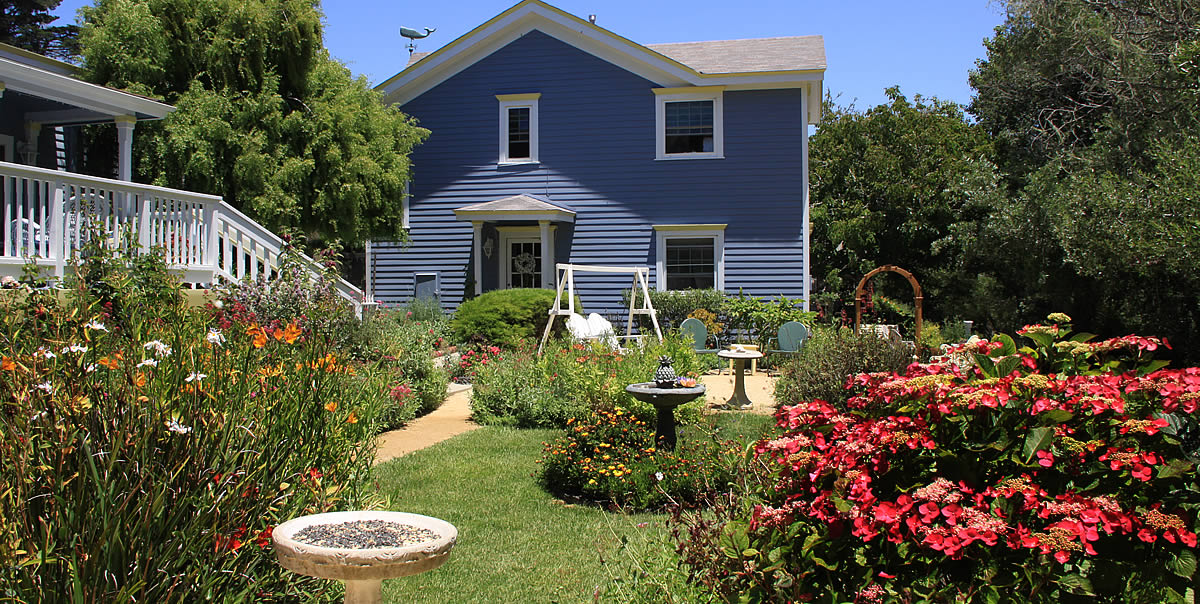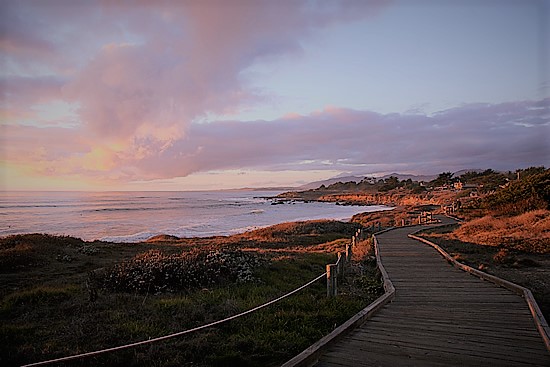 Guaranteed Best Rates!
Our "Best Rates" are available only on our reservation pages or by phone. Many third party websites (like Expedia and Booking … TripAdvisor and even Google), claim to have the best rates for our guest rooms. They do not, because we provide them inventory.
Truth is that you get the best room rates by booking through our website or calling us directly: 805-927-3222.
We also send special offers via periodic newsletters. You can sign up for our mailing list: info@olallieberry.com.
Use promo code BestRate and you will get $10 off your rate just for booking-online directly with us.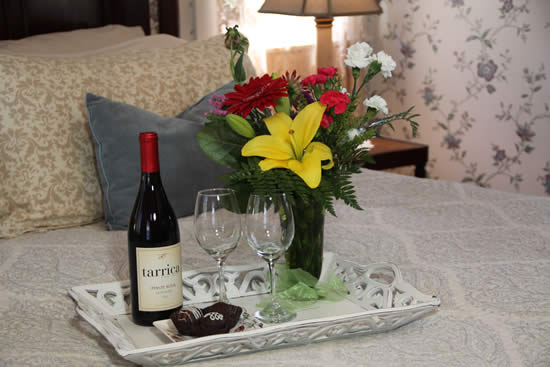 Make your stay extra romantic!
We'll prepare a chilled bottle of champagne for you and your loved one.
Add $40 to your room rate.
Please request this romantic special when booking your stay.
"We had a great experience, Olallieberry Inn sets the bar high. It was our first experience at a B&B, Will recommend and plan to visit again. Historic home, lots of character, clean, great breakfast, and very comfortable. Love the location on the creek and walk town!" – TH, Fallbrook.