Cambria's Olallieberry Inn – Specials
There's always something special going on at Olallieberry Inn! This includes discounted stays, special events and add ons that will enhance your getaway. Surely there is one that is just right for you and your loved one.
Cambria Christmas Market – On Us!
Shop with artisan vendors, walk through the light displays with over two-million lights, take photos with Santa, enjoy live entertainment, taste traditional German foods, drink Gluhwein in the Biergarten and more at this charming outdoor festival. (https://cambriachristmasmarket.com/)
Plan to stay at Olallieberry Inn for any two nights during Cambria Christmas Market. We will purchase tickets for two – our gift to you and the one you love!
The Market and light displays open November 29th. The market ends on December 23rd. It is open from 5pm to 9pm each night. It is closed Dec. 9th.
BOOK ONLINE (Promo code is "Christmas2019") OR CALL 805-927-3222
Must book directly with Olallieberry Inn and not through a 3rd Party (booking.com, expedia.com, etc) This offer may not be combined with other discounts. Please note that this offer in non-cancellable and non-refundable.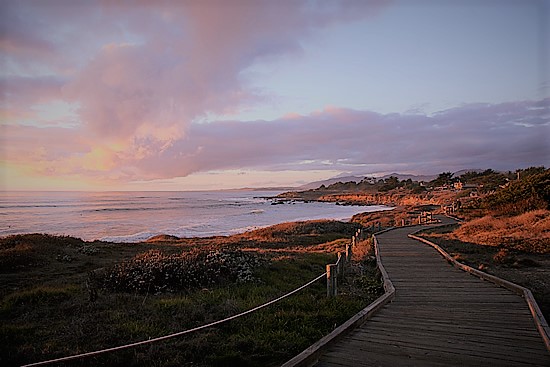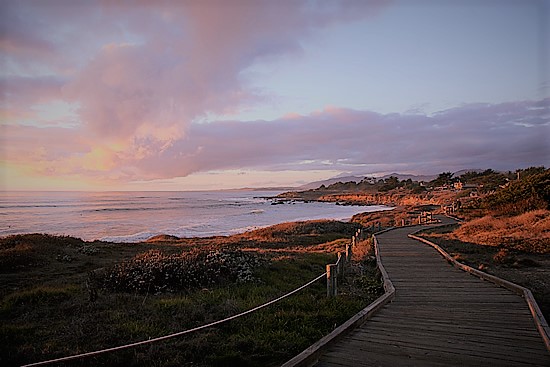 Military Discount
We offer 5% off of your room rate for active military.
Please request when booking and present your credentials at check in.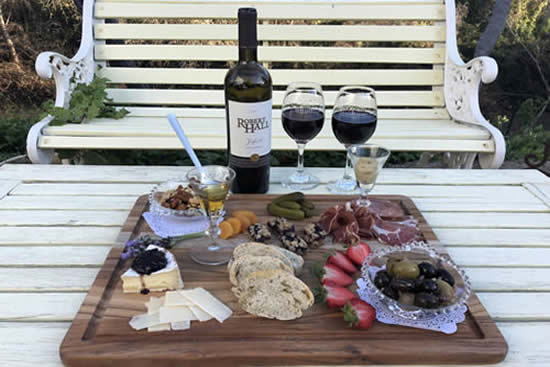 Olallieberry Garden Party Charcuterie Lunch
Enjoy a romantic lunch for 2 served in our beautiful Olallieberry Inn gardens.
Includes a selection of meats and cheeses, seasonal berries and fruit, homemade bread, our exclusive roasted nuts, marinated olives, Olallieberry bars, your choice of wine, and much more.
Your order must be placed at the time of your reservation or call 1 week before: 888.927.3222.
Lunch for 2: $60.00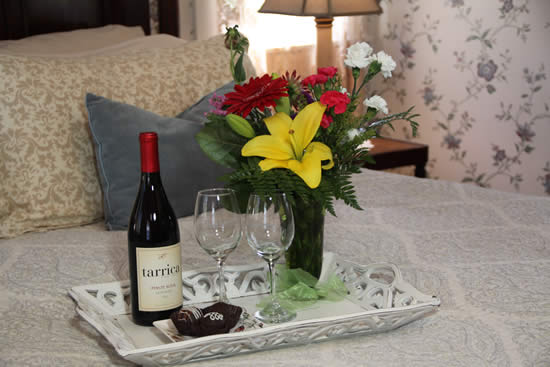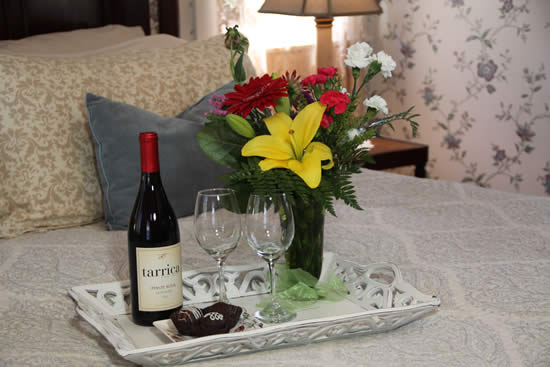 Make your stay extra romantic!
We'll prepare a chilled bottle of champagne and a fresh bouquet of flowers for you and your loved one.
Add $60 to your room rate.
Please request this romantic special when booking your stay.
"We had a great experience, Olallieberry Inn sets the bar high. It was our first experience at a B&B, Will recommend and plan to visit again. Historic home, lots of character, clean, great breakfast, and very comfortable. Love the location on the creek and walk town!" – TH, Fallbrook.