Cambria's Olallieberry Inn – Meet Anna & John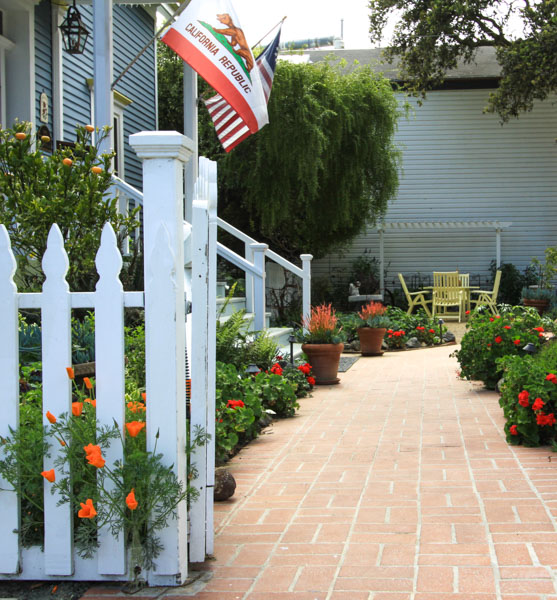 Hello!
We're Anna and John, the new owners of the Olallieberry Inn. We have been married for 28 wonderful years and are blessed with two lovely daughters, Mary and Lilo. After managing businesses in the restaurant and automotive industries, our family decided to set our sights on new ventures. Over the years we realized our passions laid in hospitality, which led us to the Olallieberry Inn.
We hope to deliver a family oriented experience for all of our guests while continuing to support our Cambria community. We are thankful for our two daughters who have taken it upon themselves to provide us with the support to create a welcoming and friendly environment. Our eldest, Mary, will be graduating with her Doctor of Pharmacy degree in 2024, and our youngest, Lilo, is in the process of completing her Master's degree in Clinical Psychology. We are extremely proud of both of our daughters' dedication to their education and family. We are all eager to serve you and your families.
In early 2023, our family happened upon this inn during our first visit to Cambria. We were instantly enchanted by the classical décor and gorgeous greenery surrounding the property. It was unlike any place we had ever encountered and, before we knew it, we'd been transported to a place where time truly stood still. In June of 2023, we decided to become a part of the Olallieberry family, and the rest is history.
We humbly welcome you to our cozy Olallieberry Inn, where relaxation and exploration go hand in hand. We invite you to join us for delicious homemade breakfasts and coffee by the creek. And, for the adults we offer an exotic array of wines and freshly made hors d'oeuvres during our daily happy hour. We implore you to attend and rediscover what it feels like to truly relax!
We look forward to meeting you and welcoming you to the Olallieberry family .
"Relaxing stay on our Highway 1 drive. We've stayed at some incredible Bed and Breakfast's during our travels, both in the US and abroad, and this one was right up there with the best of them. The happy hour upon arrival, extremely personable owners and staff (who provided great food recs), amazing garden, softest sheets, gourmet breakfast, easy walk to town, etc. make this a no brainer if you're staying in Cambria. Would love to make our way back someday." – Erik, Chicago IL